Agent Profile
Sheila Rosenthal
Licensed in Connecticut
New Canaan - Elm Street Office
Tel: (203) 966-7800
Cell: (203) 856-5278

My Profile:
Over 30 years in New Canaan real estate
Experience in living overseas in Tokyo, Japan
Consistent Top Producer
Diamond Circle Award for over 15 years
Over $200 million in closed sales
President of the New Canaan Board of Realtors in 2001
Past President of PTA West Elementary School
Board Member of YMCA and Family and Children Services in New Canaan
Manager of Tokyo Orientations for three years while residing in Japan
Sheila lived in Tokyo for eight years. For three years she managed Tokyo Orientations, a company that provided assistance to employees and their families moving to Japan. All the major corporations used this service to help acclimate newcomers to living aboard. The services were all inclusive, housing, school, documentation, licenses, and neighborhood resource information and hands on experience.
Halstead Connecticut, LLC
The following are selected closed transactions in which Sheila Rosenthal represented the buyer, the seller, or both:
SINGLE FAMILY HOMES
326 Old Norwalk Road New Canaan CT
115 River Street New Canaan CT
39 Kelley Green, New Canaan CT
111 Ponus Ridge Rd, New Canaan CT
131 Marshall Ridge Road, New Canaan, CT
182 West Road, New Canaan, CT
718 Silvermine Road, New Canaan, CT 06840
187 Old Stamford Road, New Canaan, CT 06840
11 Hillcrest Road, New Canaan, CT 06840
117 Summer Street, New Canaan, CT 06840
18 Harrison Avenue, New Canaan, CT 06840
81 Evergreen, New Canaan, CT 06840
145 Kimberly Place, New Canaan, CT 06840
39 Orchard Drive, New Canaan, CT 06840
83 W Cross Road, New Canaan, CT 06840
COOPERATIVES AND CONDOMINIUMS
84 Parade Hill Road, New Canaan
62 Heritage Hill Road #C New Canaan, CT
330 Elm Street #5, New Canaan CT
15d Old Stamford Road, New Canaan CT
84 South Avenue, New Canaan CT
84 South Avenue, New Canaan, CT 06840
RENTALS
90 Nursery Road New Canaan CT
84 Parade Hill Road New Canaan CT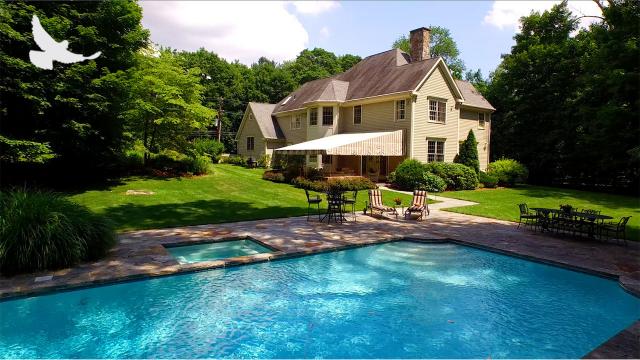 Sneak Peek Inside View From Above: 201 White Oak Shade Road
This property is now closed or no longer available. Take a sneak peek at this property and if you are interested in something comparable, please reach out to: Sheila Rosenthal Licensed in Connecticut Tel: (203) 966-7800 Cell: (203) 856-5278 srosenthal@halstead.com
Agent Profile