Agent Profile
Silvana Palydowycz
Licensed Real Estate Salesperson
Park Avenue Office
Tel: (212) 381-3280
Cell: (917) 678-6289

My Profile:
Languages Spoken: CROATIAN, GERMAN, MACEDONIAN, ENGLISH
Since joining Halstead in 2010, Silvana Palydowycz has proven herself to be a highly motivated and performance-driven agent who goes above and beyond to complete deals skillfully and exceed client expectations. Her market expertise coupled with her problem-solving and negotiation skills makes her a trusted partner to her clients. Buyers, sellers, and investors alike appreciate Silvana's personable nature and ability to put them at ease.
Born and raised in Germany and educated in the United States, Silvana has spent most of her adult life in the Lincoln Center area in Manhattan where she developed her true love and passion for real estate. With her passion for traveling and foreign cultures, and having lived in various countries, Silvana has grown an impeccable intuition and feel for both national and international clients' desires and needs.
Prior to getting involved in real estate, Silvana worked in Product Management and Marketing. In that field she gained invaluable experience learning how to successfully market any home or investment property, which is highly valued and respected by her real estate clientele.
Silvana is a certified buyer's agent. Her business consists of dealing with a diverse clientele of sellers and buyers from investors to retirees and growing families. It is the loyalty and referrals of her clients that mean most to her. Exceeding her clients' expectations is what she is always striving for.
Halstead Manhattan, LLC
Silvana Palidovich pridružila se Halstead Real Estatu 2010. godine i od tada svojim detaljnim i sveobuhvatnim pristupom koji izravno razlikuje njezin karakter igra ključnu ulogu u svim transakcijama s nekretninama. Visoko motivirana vlastitim naporima i rezultatima, uvijek pronalazi način da prevlada sva očekivanja klijenata koja omogućuju da transakcije idu glatko i nesmetano.
Rođena i odrasla u Njemačkoj, s roditeljima iz Makedonije, obrazovana u Sjedinjenim Državama, provela je većinu svoje odrasle dobi u središnjem dijelu Lincolna na Manhattanu, gdje se rađa ljubav i strast za trgovinom nekretninama. Ima veliku strast u putovanju i upoznavanju novih kultura, imajući u vidu činjenicu da je živjela u mnogim zemljama izvan nje, Silvana posjeduje neospornu i nepogrešivu intuiciju i osjećaj želja i potreba domaćih i stranih klijenata.
Prije dolaska u trgovinu nekretninama, Silvana je radila u sektoru upravljanja proizvodima i marketingom. Radeći na tom području, stekla je neprocjenjivo iskustvo u uspješnom promoviranju bilo kojeg doma ili zemlje, što je visoko cijenjena i poštovana od strane klijentele u industriji nekretnina.
Silvana je ovlašteni zastupnik kupca. Njezin se posao sastoji od bavljenja raznolikom klijentelom prodavača i kupaca od investitora do umirovljenika do rastućih obitelji. Lojalnost i preporuke njezinih klijenata joj najviše znače i dokazale su njezin uspjeh. Prekoračenje očekivanja njezinog klijenta je ono čemu ona uvijek teži.
Halstead Manhattan, LLC
Silvana Palydowycz ist seit 2010 bei Halstead Real Estate und hat sich als hoch motivierte und leistungsorierntierte Agentin bewiesen die alles daran setzt, einen reibungslosen Transagktionsabschluss sicherzustellen und alle Erwartungen zu übertreffen. Ihre vertrauensvolle Marktkenntnis in Verbindung mit ihren Verhandlungs- und Problemlösungsfähigkeiten machen sie zu einem verlässlichen Partner, den Käufer, Verkäufer und Investoren auf ihrer Seite wollen, während ihre persönliche Gelassenheit ihre Kunden beruhigt und mühelose und dauerhafte Beziehungen ermöglicht.
Geboren und aufgewachsen in Deutschland erhielt sie ein Studiumplatz in den USA und baute Ihre Karriere in den Verinigten Staaten. Bevor Silvana sich mit Immobilien befasste, arbeitete sie im Produktmanagement und im Marketing. In diesem Bereich hat sie wertvolle Erfahrungen gesammelt und gelernt, wie sie Eigenheim- oder Investmentimmobilien erfolgreich vermarkten kann, was von ihren Kunden in der Immobilienbranche hoch geschätzt und respektiert wird.
Silvana hat den Großteil ihres Erwachsenenlebens im Lincoln Center in Manhattan verbracht, wo sie ihre wahre Liebe und Leidenschaft für Immobilien entwickelte. Mit ihrer weiteren Leidenschaft für Reisen und fremde Kulturen und durch Ihre vielseitige Lebserfahrungen, besitzt Silvana eine tadellose Intuition und Gespür für internationale Kundenwünsche und Bedürfnisse.
Silvana ist eine zertifizierte Einkäuferagentin. Ihr Geschäft besteht im Umgang mit einer vielfältigen Kundschaft von Verkäufern und Käufern, von Investoren über Rentner bis zu wachsenden Familien. Es sind die Treue und die Empfehlungen ihrer Kunden, die ihr am meisten bedeuten und ihren Erfolg bewiesen haben.
Die Erwartungen ihres Kunden zu übertreffen, ist das, wonach sie immer strebt.
Halstead Manhattan, LLC
СилванаПалидович се приклучиво Halstead Real Estate во 2010 година и одтогаш, со нејзиниотдетален и сеопфатенпристап којштонепосредно гоодликува нејзиниоткарактер, играклучна улога восите трансакциисо недвижности. Високо мотивиранаод сопственитезалагања и резултати, таа секогашнаоѓа начин даги надмине ситеочекувања на клиентитешто овозможуватрансакциитеда се одвиваатглатко и непречено, што е примерза сите овие годининаназад.
Роденаи израсната ево Германија, со родителиод Македонија, школуванаво САД, таапоголемиот делод нејзиното полнолетствого поминува воцентралниот делна Линколн воМенхетн каде штосе раѓа и љубовтаи страста за трговијатасо недвижности. Голема пасијанаоѓа и во патувањетои среќавање новикултури, имајќиго во обѕир и фактотдека има живееново повеќе земјинадвор, Силванапоседува неприкосновенаи непогрешливаинтуиција и чувствоза желбите и потребитена домашните истрански клиенти.
Предда се вклучи вотрговијата сонедвижности, Силвана работешево секторот соУправување сопроизводи и маркетинг. Работејќиво таа областтаа стекна непроценливоискуствo воуспешно промовирањена било кој домили земјиште, што е високоценето и респектираноод клиентелатаво индустријатана недвижнини.
Силванае серитифициранагент за купување. Во нејзинатаработа таа сесреќава со различнаклиентела од продавачии купувачи почнувајќиод инвеститори, млади брачнипарови па се допензионери. Безбројнитепрепораки коиштоги добива од нејзинитеклиенти и верностакојашто ја стекнуваод нив се јасенпоказател за нејзиниотуспех.
Надминувањена очекувањатана клиентите еона за што Силванасекогаш се стреми.
Halstead Manhattan, LLC
The following are selected closed transactions in which Silvana Palydowycz represented the buyer, the seller, or both:
COOPERATIVES AND CONDOMINIUMS
160 W 66th Street, 53e
146 W 57
111 W 67th
63-36 99th Street
46-30 Center Boulevard
205 West 76th Street
100 W 57
350 West 42nd
350 West 42nd
111 Hicks Street
520 West 50th
148 East 24th
32 Gramercy Park South
303 West 66th
RENTALS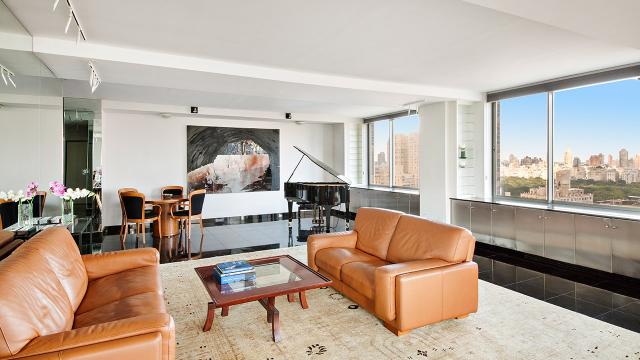 Sneak Peek Inside West 67th Street
This property is now closed or no longer available. Take a sneak peek at this property and if you are interested in something comparable, please reach out to: Kier-Palydowycz Team Tel: (212) 381-3280 - Cell: (917) 678-6289 kierpalyteam@halstead.com Sara Kier, Lic. R.E. Salesperson Tel: (917) 301-6072 - Cell: (917) 301-6072 skier@halstead.com Silvana...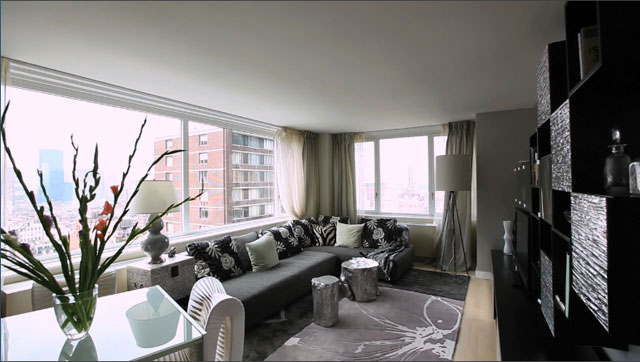 Sneak Peek Inside 322 West 57th Street 00
Silvana Paunova represented this exclusive property on 322 West 57th Street and it is now closed or no longer available. Take a sneak peek at this property and if you are interested in something comparable please reach out to Silvana at spaunova@halstead.com or (212) 381-3280
Agent Profile