Agent Profile
Stephen Rosario
Licensed Real Estate Salesperson
East Side Office
Tel: (212) 317-7897
Cell: (917) 608-0394

My Profile:
Languages Spoken: SPANISH, ENGLISH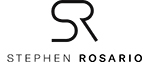 Real estate has always been more than a profession to Stephen Rosario: it is his deepest passion. This is reflected in his success throughout the years, having completed transactions amounting to millions of dollars' worth of townhouses, luxury condominiums, and luxury co-operatives. From United Nations directors and district attorneys to Fortune 500 executives and senior fashion designers, Stephen's clientele is diverse and full of prominent figures.
A seasoned and dedicated real estate specialist, Stephen takes pride in always going above and beyond to ensure that each client's needs are fully and seamlessly satisfied. He brings the utmost dedication, skill, and professionalism to every deal, as well as his vast insight on the city's property types and unique neighborhoods. What further sets Stephen apart is his reputation as a client advocate, strategic marketer, and full-service resource for all aspects of real estate.
Sheer hard work paired with attentive service, around-the-clock availability, and outstanding results have earned Stephen not only a stellar track record, but consistent repeat business and referrals from a loyal clientele. He builds strong relationships with clients and colleagues alike as he continues to break Manhattan sales records with his ingenuity, knowledge, and commitment.
A native New Yorker, Stephen was born at New York Presbyterian Hospital and raised in Manhattan. He arrived at Brown Harris Stevens (then Halstead Real Estate) at 22 years old and was immediately recruited by one of the firm's top brokers. During this time, he assisted in closing approximately $20 million in sales, gaining a tremendous amount of knowledge and invaluable experience within the industry.
Stephen is fascinated by New York City's vibrant energy and architectural diversity. He speaks fluent Spanish and English and is an active member of the Real Estate Board of New York. He is also a devoted participant in numerous organizations that benefit children such as Reading Partners and the Columbia University Medical Center.
"Last year (2017) in June, we met Stephen at an open house and were so impressed by his attitude and hard work that we asked him to be our agent right away. In the next few months, Stephen helped us tremendously with each step of the purchase. The transaction went so smoothly and in Nov. we owned the apt that we fell in love with when we first set our eyes on it. In April, after helping us with a full renovation, Stephen came to the house warming party with a blue Tiffany Co. box! To us, Stephen is not only an agent, but also a true professional and dear friend!" – Juan M.

"Working with Stephen was simple, efficient and great. He stayed available during all the process, helped us with all the paperwork and he gave his best to achieve in time what others brokers couldn't do. It was a real pleasure to meet him and work with him. Another important point to highlight is the fact that he remained available even after signing the contract, to resolve our little issues. Thank you so much." – Benjamin D.

"Working with Stephen, exceeded my expectations. He is personable, highly dedicated to his job, and super responsive (he never failed to reply to my emails sent in the middle of the night). Unlike other agents I worked with in the past, Stephen took ownership and worked hard to make the long process of selling my home easier for me. His in-depth knowledge on the building and the NYC real estate market was also very helpful. I highly recommend Stephen and I am looking forward to working with him again." – Dana Y. (Seller)

"Stephen went above & beyond while I was looking for a new apartment. All of the apartments he showed me fit my budget and criteria, he answered all of my emails and texts quickly and thoughtfully, and he helped to speed up the whole process knowing I was under tight time constraints. Even after I moved in to my new place, Stephen offered to help me settle some paperwork issues with my new landlord, which was much appreciated." – Cassidy S.

"From the moment I contacted Stephen he displayed himself with a high level of professionalism. He was attentive to my specific needs, honest, patient and very punctual. Stephen was always available and he responded to my questions via email or telephone in a promptly manner. He guided me through the process and gave me practical advice. I was able to rent an apartment that met my specific needs and budget within eighth days from the date of my initial contact. He kept me informed of new listings and continued to follow up with me regarding my inquiries during this process. I am very happy with the service he provided. He was a pleasure to work with. I highly recommend him." – Jorge G.

Stephen Rosario helped my fiancé and I find an apartment that far exceeded our expectations. He took the time to really listen to our needs and budget and it's thanks to his dedication and consistent communication that we are in our new home. As two life-long New Yorkers, we had high expectations and Stephen went above and beyond in every way. – Thea H.

Moving back to New York City from the west coast not as a bachelor, as I had left it, but with a partner, a household and two animals was a challenge in and of itself. My initial experiences apartment hunting with other brokers made matters even more frustrating. Stephen Rosario, however, brought us home. I can not say enough positive things about working with Stephen. He was sincere, responsive and worked hard to help us find what we were looking for. More than that, I enjoyed the process. Looking for your next home should be. - Jim N.

"We had the pleasure of working with Stephen to find our amazing new apartment in Washington Heights. Stephen was excellent and assisted us in every step of the process. He was responsive, trustworthy and worked hard to help us with the approval process. We needed to move on short notice and Stephen made sure that the apartment was ready for us to move in as quickly as possible. Looking forward to working with him again in the future!" - Rebecca M.

"Stephen was amazing! He worked very hard to find out what my needs were and selected a large group of apartments to show me in a wide price range. He was diligent, kept open communication about the process, and remained engaged throughout the relationship to make sure that I was informed and happy with my decision to rent the apartment I did. Stephen was honest about his feelings about the good/bad of each apartment we saw. Highly recommended!" - Scott B.

"Stephen was a pleasure to work with. He took the time to understand our needs and was careful to show us appropriate properties. He always responded promptly to any request or question and several times went out of his way to take pictures of properties to save us time. He knew the neighborhoods and inventory where we were looking extremely well. Stephen is a true professional and we would be happy to recommend him to anyone." - Aaron G.

"Stephen was exceptional throughout the entire moving process. He took the time to show us a range of apartments, and really made an effort to show us the neighborhood. More importantly, he covered our butts when we needed it. We applied for one apartment through him, but the management company pulled a "bait and switch," and revealed that the apartment we were really going to get was much crummier. Stephen apologized for the mistake, and then covered the application fee for our second (and final) apartment. Yet even after our move, Stephen's help has been immeasurable. He has maintained contact, and continues to make sure that we are happy with our living situation and building. As well, his connections in the Washington Heights neighborhood make him a huge help for people who are new to the area. I have recommended him to a number of friends, and now here. I can guarantee: you will not be disappointed with Stephen's work." - Margaret Y.

"Working with Stephen was great. He presented himself very professionally. He showed me a variety of options in my price point very efficiently and I found the apartment I wanted that very day. He responded to phone calls and emails promptly. It was a very good experience working with him to find my new home!" - G Hammonds

"I cannot rave about Stephen enough. The process from my initial inquiry through the day I signed a lease was 6 days total. I sent dozens of emails to broker's, and Stephen was the only person who called me immediately instead of just sending a form email asking me my income and credit information. He made me feel like a person. Not only was he warm and personable, but Stephen was also professional--he didn't waste my time by showing me just the apartment that I asked for. He showed me things below my price point and above so that I had a thorough comparison.

I will definitely recommend him to all of my friends for their rental searches. He went above and beyond throughout the course of this week to meet me near my home to retrieve papers, calling or texting me to keep me informed about the process, and helping me obtain my dream apartment.

I highly, and unequivocally, recommend Stephen." - Makila M.

"A co-worker referred Stephen Rosario to me, and he did not disappoint. I was looking for an apartment during a very tough season--August/September, when it seems all of New York is looking--and he worked incredibly hard and non-stop to find me a place. On top of all that, he kept in touch daily, letting me know where things stood with various listings. He seems to have contacts everywhere, which is so helpful in such a competitive market. Searching for an apartment is an incredibly stressful process, but Stephen was self-assured and positive, and it is entirely thanks to him that I found a wonderful (and affordable!) place near where I work. As if all of that wasn't enough, he still checks in periodically to make sure things are going well in the apartment. I'd hire him again in a minute, and I recommend you do the same. Highly, highly recommend!" - Mimian M.

"After 3 months of searching and contacting several agents, who did not responded to any of my inquiries and if they did; show no interest in helping, I found Stephen. Stephen responded to my inquiries and within a couple days showed me several apartments according to my needs. I was very particular "ground floor, two bedroom, specific layout and budget, etc.". Stephen was very professional and did not give up, until we found the right place. He kept in mind every detail and worked very closely with my roommate and I. Stephen is very committed to his clients, after signing our lease he continues to keep in contact to ensure we are getting a great treatment. Stephen is highly recommended as great real estate agent!" - Priscilla N.

"Stephen made our apartment search so incredibly pleasant, convenient and fast. Previous moves have been stressful and disappointing at best, this one was totally painless. I am actually still shocked at how easy it was. Stephen showed my husband and I a broad cross-section of apartments so we could make an informed decision on what we wanted. He stayed within our price range and was mindful of all the specifics we were looking for, i.e. location, proximity to parks, etc. Stephen was always available to answer questions via email or phone and his responses prompt. He guided us through the paperwork and gave us practical advice on everything. We are very happy with the service he provided as well as our new apartment. We will only ever go to Stephen if we have to move in the future." - Kathleen L.

"Dear Stephen, Thank you so much for helping Alan and I find and get an apartment in the BIG apple! It's been quite a journey of endless texts, emails, and phone calls. I'm so relieved it's a done deal and time to clean, furnish, and decorate. You've been very honest and helpful throughout this process, and I can't thank you enough for that. When I read the very positive reviews on you as a broker, I can definitely agree to all that your previous clients have said. While the experience has been uncertain and frustrating, I never doubted that you'd find us an apartment, whether it be this one or another one. Thank you for your positive attitude and professionalism. I've enjoyed working with you, and I wish you all of the best in your future endeavors." – R. Jong

"Very committed, fast, and nice! Can only recommend him!" – Nicole H.

"Me and the family thank you very much. Without your excellent service, this would have been very difficult. We will highly recommend you to anyone we know in the city wanting to sell. Thanks and may God be with you, your family, friends and all that you do." – M. Bailey

Halstead Manhattan, LLC

Stephen Rosario es un agente inmobiliario inteligente, y a través de arduo trabajo y ambición, ha encontrado casas perfectas y grandes ofertas para celebridades y profesionales por igual. Su ejemplar conocimiento del mercado de Nueva York junto con su agresividad desenfrenada para satisfacer las necesidades de sus clientes lo a apartado en su campo como un profesional que puede satisfacer las peticiones mas exigentes. Vendedores son igualmente atraído a su tenacidad y confianza en la comercialización de sus propiedades especiales para atraer el mejor calibre de compradores y el precio más alto.

Si usted está vendiendo, comprando o alquilando, Stephen siempre se esfuerza para ofrecer al tipo de servicio estelar que se traduce en repetición de negocio, referencias entusiastas y brillantes elogios de una clientela satisfecha. Stephen se especializa en todos los barrios de Manhattan, particularmente la lado oeste, Washington Heights, Harlem y áreas de Inwood que conoce muy bien.

Haber nacido y criado en Washington Heights, Stephen tiene una fuerte pasión por la ciudad y una profunda comprensión de lo que es vivir aquí a través de diferente etapas de la vida. Con Stephen como su agente, nunca podrá dudar de su compromiso con sus necesidades o cuestionar su confianza en su capacidad de servir con diligencia y profesionalidad.

Mientras que el trabajo es su principal objetivo y consume más horas de su día, también puede encontrar a Stephen trabajando igual de duro en su tiempo tratando de lanzar su propia organización sin fines de lucro para niños necesitados en su ciudad natal de NYC.

Halstead Manhattan, LLC

3927 Seton Avenue #2
Edenwald, New York

1 of 6

$2,400

The following are selected closed transactions in which Stephen Rosario represented the buyer, the seller, or both:

TOWNHOUSES

3927 Seton Avenue
389 Convent Avenue
346 West 122nd Street

COOPERATIVES AND CONDOMINIUMS

2025 Broadway
150 West 51st Street
2025 Broadway

RENTALS

2025 Broadway
42 West 33rd Street
155 East 34th Street
411 West 35th Street
44 West 14th Street
210 First Avenue
7 Jones Street
235 West 48th Street
513 2nd Avenue
61 Lexington Avenue
646 West 158th Street Apt. 2
400 East 54th Street
4705 Center Boulevard
11-15 Broadway
1623 Third Avenue
227 Haven Avenue
67 East 2nd Street
271 West 47th Street
440 West 34th Street
132 West 109th Street
1392 Madison Avenue
1409 York Avenue
345 East 33rd Street
350 West 37th Street
1411 York Avenue
240 East 47th Street
10 West End Avenue
507 West 28th Street
63 Wall Street
626 First Avenue
350 West 85th Street
1065 Second Avenue
212 Bennett Avenue
218 West 104th Street
340 East 58th Street
646 West 158th Street
41 West 85th Street
333 Rector Place
165 Pinehurst Avenue
920 Riverside Drive
105 Haven Avenue
700 West 176th Street
618 West 164th Street
350 Fort Washington Avenue
370 Fort Washington Avenue
400 Fort Washington Avenue
530 West 163rd Street
853 Riverside Drive
716 West 180th Street
735 West 172nd Street
217 Haven Avenue
336 Fort Washington Avenue
370 Fort Washington Avenue
275 Fort Washington Avenue
500 Fort Washington Avenue
640 Fort Washington Avenue
867 West 181st Street
282 Cabrini Boulevard
854 West 180th Street
974 St. Nicholas Avenue
15 Seaman Avenue
212 Bennett Avenue
660 Fort Washington Avenue
124 Sherman Avenue
1326 Riverside Drive
621 West 171st Street
736 West 173rd Street
1326 Riverside Drive
735 West 172nd Street
1326 Riverside Drive
350 Fort Washington Avenue
615 West 173rd Street
647 West 172nd Street
736 West 173rd Street
80 Fort Washington Avenue
656 West 171st Street
712 West 176th Street
370 Fort Washington Avenue
682 Academy Street
2 Ellwood Street
600 West 157th Street
145 West 58th Street

Agent Profile