Agent Profile
Steven Patterson
Licensed Real Estate Salesperson
Riverdale Office
Tel: (718) 878-1721
Cell: (914) 291-3280

My Profile:
Westchester native and current resident Steve Patterson brings his encyclopedic knowledge of the Westchester landscape to Halstead in an effort to facilitate the perfect transition from the city to the suburbs and vice versa. Steve knows the communities of Westchester perfectly well as they are his home. He grew up in Westchester and raised his two children in Westchester, one of whom attends public school in Rye, while the other has chosen to remain in Westchester and attend Sarah Lawrence College in Bronxville. Steve himself has made the transition from the suburbs to the city and back again. He draws on those experiences in order to provide his clients with exactly what they seek in a new home, whether that new home is in the suburbs or the city.
This is a very specialized endeavor, and Steve is here to provide expertise far beyond that of the typical local Westchester agent. Embarking on a relocation is life-changing. It is not as simple as a move to another street or to a higher floor in the building. Steve knows this better than anybody, and he will always make certain that his clients find their way to their new home seamlessly. A natural tour guide, Steve's enthusiasm and knowledge of the areas he services provides his clients with all the information they will need to make certain that they choose the right home, not simply the right house.
After spending many years in the entertainment industry as a radio talk show host and ultimately as the owner of a successful talent agency, Steve settled down to a career in sales before making what has been the very best move of his life into real estate.
Halstead Riverdale, LLC
445 Westchester Avenue #TOWNHOUSE
Port Chester, New York
1 of 24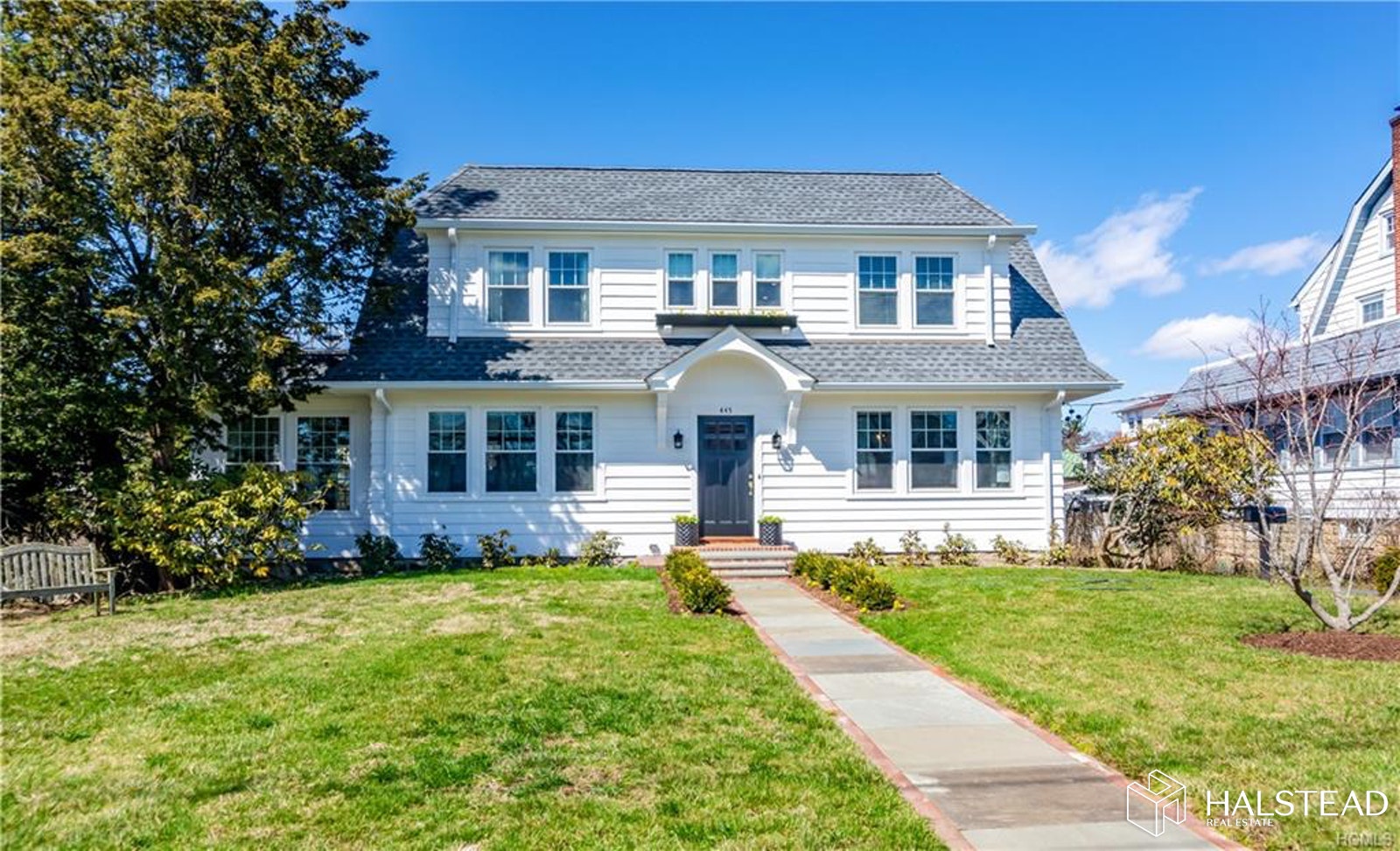 $6,500
The following are selected closed transactions in which Steven Patterson represented the buyer, the seller, or both:
SINGLE FAMILY HOMES
16 Ridgewood Drive Rye, NY 10580
16 Brambach Terrace Scarsdale, NY
10 Thomas Place Valhalla NY
52 Tamarack Road Rye Brook NY 10573
1411 Purchase Street, Purchase NY 10577
MULTI FAMILY HOMES
50 Edgar Place, Port Chester, NY 10573
463 Midland Avenue, Rye NY 10580
TOWNHOUSES
114 Viewpoint Terrace Peekskill, NY
COOPERATIVES AND CONDOMINIUMS
749 E231 St Bronx, NY
3750 Hudson Manor Terrace Riverdale, NY 10463
54 North Ridge Street, Rye Brook, NY 10573
180 Garth Road Scarsdale, NY 10583
294 Bronxville Road 3e, Bronxville, New York 10708
54 North Ridge Street, Rye Brook, NY 10573
17 Washington Mews, Port Chester, NY 10573
RENTALS
65 Disbrow Circle New Rochelle, NY
61 White Oak 2a New Rochelle, NY
601 Walton Avenue #1
11 Park Place, New Rochelle, NY
Sneak Peek Inside View From Above: 445 Westchester Avenue
This property is now closed or no longer available. Take a sneak peek at this property and if you are interested in something comparable, please reach out to: Steven Patterson, Lic. R.E. Salesperson Tel: (718) 878-1721 - Cell: (914) 433-5723 spatterson@halstead.com
Agent Profile