Agent Profile
Tamara Hanford Hughes
Licensed in Connecticut
Darien Office
Tel: (203) 656-6573
Cell: (203) 253-3104

My Profile:
Languages Spoken: FRENCH, ENGLISH
Tamara Hughes started her career in sales on Wall Street's hectic trading floor where she was a Director in Fixed Income Sales. After 15 years with Merrill Lynch, she decided to make real estate sales her business.
"I loved the hustle and bustle of the trading floor, but yearned for a calmer lifestyle after my children were born" says Tami. "Everything I learned on Wall Street easily translates to selling real estate - from turning a difficult situation into a calm resolution to getting an action-filled transaction to the finish line."
Real estate runs deep in Tami's blood. Not only is her mother, Eileen Hanford, a top producer at Halstead Property, her grandparents also owned a real estate company in Queens, NY. When asked, "How long have you been in the real estate business?" Tami's answer, "Before I was even born – being 3rd generation, it's in my genes."
Being a Darien native is the added bonus. Her experiences are not only relatable to those who are looking to buy in town, but to their children who will be growing up here. She is a major advocate of the Darien Public school system where her two boys attend Ox Ridge and where she graduated from Hindley Elementary School, Mather Junior High School and Darien High school with honors.
Tami is a fitness devotee. She has run 3 marathons, two in NYC and the third in the 2013 Boston Marathon where she was just blocks away when the bomb went off.
"When something like that happens so close to you, it makes you realize that every day is a gift. I just wanted to hug my kids and never let them go."
A dancer in her own right, Tami also is a dance instructor at the Walter Schalk Dance School in Darien, where she, too, was a student growing up.
Tami is a member of the Darien Multiple Listing Service.
Halstead Connecticut, LLC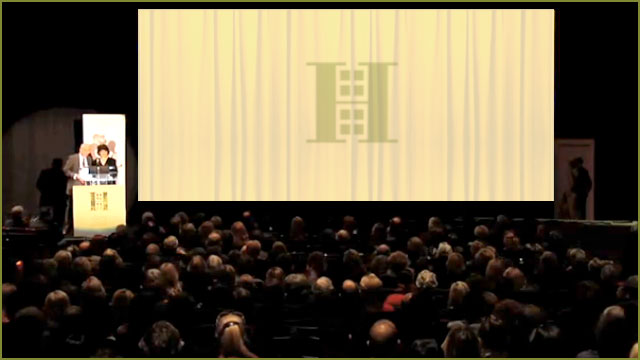 Halstead Property Annual Meeting 2010 Recap
On January 26, 2010, 900+ Agents from 19 Offices & 3 States gathered at the historic Ziegfeld Theater for the 25 Years of Halstead Property Annual Meeting. New initiatives are announced, icons are honored, & top awards are given out.
Agent Profile