Agent Profile
Thaddea Sheridan
Licensed in Connecticut
Stamford Office
Tel: (203) 329-8801
Cell: (203) 273-9390

With more than 13 years experience in the field, Thaddea Sheridan has made her mark in the local real estate arena as a passionate and motivated professional.
Driven to provide excellent service for her clients, Thaddea has a keen understanding of the Fairfield County market—and the results speak for themselves. In the past five years alone, she has produced more than $30 million in sales while developing a loyal following of clients. Her professional accolades include:
2014 Stamford Realtor of the Year.
2013-2014 President of the Stamford Board of Realtors
Director on the Connecticut Association of Realtors (2009 - Present)
Thaddea believes that by continually putting her clients and their needs first, coupled with her attention to detail and market knowledge, she is not only their realtor but also their partner.
From her unparalleled attention to detail to her extensive market knowledge, Thaddea is able to earn her clients' trust and guide them through the home-buying process with her valuable insight.
Whether you are a first time or seasoned buyer, selling your condo or luxury waterfront home, Thaddea will help you meet your goals.
Halstead Connecticut, LLC
1 Broad Street
Stamford, Connecticut
New
1 of 20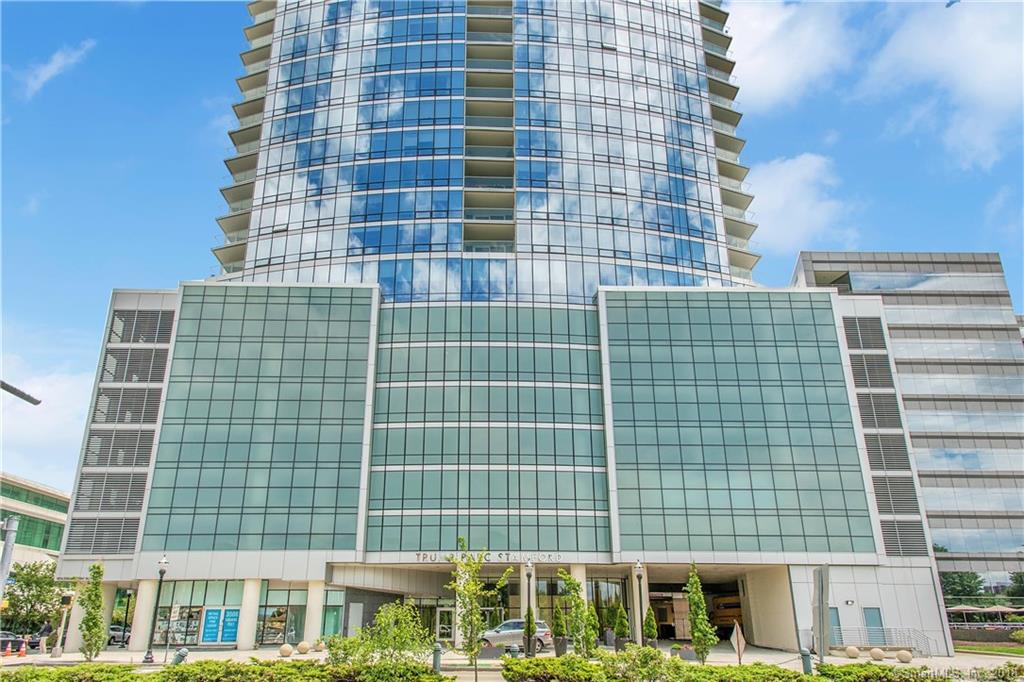 $574,000
2

Beds

2.5

Baths

5

Rooms

1,677

Sqft
1 Broad Street
Stamford, Connecticut
New
1 of 21
$4,400
2

Beds

2.5

Baths

5

Rooms

1,677

Sqft
The following are selected closed transactions in which Thaddea Sheridan represented the buyer, the seller, or both:
SINGLE FAMILY HOMES
223 Pinewood Road, Stamford
48 Gurley Road, Stamford
4 Howes Avenue, Stamford
5 Bald Hill Road, Wilton
5 Geneva Road, Norwalk
21 Janice Road, Stamford
12 Miramar Lane, Stamford
41 Ralsey Road, Stamford
5 Cresthill Place, Stamford
34 Tremont Avenue, Stamford
53 Sylvan Knoll Road, Stamford
1424 Hope Street, Stamford
160 West Haviland Road, Stamford
49 Cross Street, Stamford
128 Fairview Avenue, Stamford
200 Soundview Avenue, Stamford
90 Stamford Avenue, Stamford
42 Ridge Tree La, Stamford, CT
56 Iron Gate Rd., Stamford, CT
133 Knox Road, Stamford, CT
171 Stamford Avenue, Stamford, CT
55 Gurley Road, Stamford, CT
52 Bon Air Avenue, Stamford, CT
5 High School Lane, Darien, CT
112 Knapp Street, Stamford
39 Westgate Drive, Stamford, CT
117 Keeler Avenue, Norwalk, CT
22 Brooklawn Avenue, Stamford, CT
15 Vista Street, Stamford, CT
760 Den Road, Stamford, CT
1342 Bedford Street, Stamford, CT
333 Westover Road, Stamford, CT
46 Maltbie Avenue, Stamford, CT
407 Den Road, Stamford, CT
27 Quarry Road, Stamford, CT
134 Frenchtown Road, Bridgeport, CT
35 Midbrook Lane, Greenwich, CT
2 Hickory Drive, Stamford, CT
4 Howes Avenue, Stamford, CT
117 Keeler Avenue, Norwalk, CT
50 Nursery Road, Norwalk, CT
19 Woolsey Road, Stamford, CT
COOPERATIVES AND CONDOMINIUMS
249-06 Hamilton Avenue, Stamford
208 Flax Hill Road #8, Norwalk
85 Camp Avenue 16h, Stamford
105 Ledgebrook Drive #105, Norwalk
25 Adams Avenue #301, Stamford
25 Forest Street Unit 7a, Stamford
1515 Summer St. #506, Stamford
700 Summer St. 9n, Stamford, CT
100 Richards Ave. Unit 105, Norwalk, CT
61 Seaview Drive #31, Stamford, CT
217 Bridge St. B1, Stamford, CT
1515 Summer Street #401, Stamford, CT
39 Maple Tree Ave. #13, Stamford, CT
94 Southfield Avenue #F2, Stamford, CT
54 North Street #203, Stamford, CT
43 Riverside Avenue, Stamford, CT
85 Camp Avenue #14H, Stamford, CT
10 Ann Street #103, Norwalk, CT
85 Camp Avenue #6H, Stamford, CT
115 Highview Avenue #C, Stamford, CT
105 Harbor Drive #138, Stamford, CT
85 Camp Avenue #12G, Stamford, CT
12 Camelot Drive #D2, Norwalk, CT
54 West North Street #203, Stamford, CT
2435 Bedford Street #8B, Stamford, CT
33 Pine Hill Ave. #2, Stamford, CT
35 Greenwich Hills Drive #35, Greenwich, CT
42 Greenwich Hills Drive #42, Greenwich, CT
RENTALS
43 Harbor Drive #310, Stamford
148 Ocean Drive West, Stamford
33 Greenwich Hill Drive, Greenwich
101 Park Place, #1024, Stamford
23 Ralsey Road South, Stamford
339 Stamford Avenue, Stamford
95 Hemlock Drive, Stamford
2435 Bedford St. Unit 21k, Stamford
45 Highview Ave. #3, Stamford
95 Hemlock Drive, Stamford
36 Flying Cloud Road, Stamford
160 Glenbrook Road 2a, Stamford
5 Hundley Court, Stamford
2435 Bedford St. # 21cc, Stamford
35 White Birch, Stamford
85 Camp Ave. #18F, Stamford
143 Hoyt St. #2C, Stamford, CT
700 Summer Street Unit 3a
85 Camp Ave. 16h, Stamford, CT
160 Glenbrook Road 2a, Stamford, CT
25 Forest Street #3F, Stamford, CT
Spring And Summer Activities In Stamford
The sun is shining and it's a great time to get the family out for some fun events around the city of Stamford. We spoke with Halstead agent Thaddea Sheridan to get her list of recommended spring and summer events in Stamford.
Wednesday, May 17, 2017
Local Ties & Global Reach Thaddea Sheridan
Thaddea Sheridan was born and raised in Stamford and came back in the early '90s after stints in other parts of Fairfield County and California. She has been very active in the industry, including a term as president of the Stamford Board of Realtors and currently as a director with...
Wednesday, August 10, 2016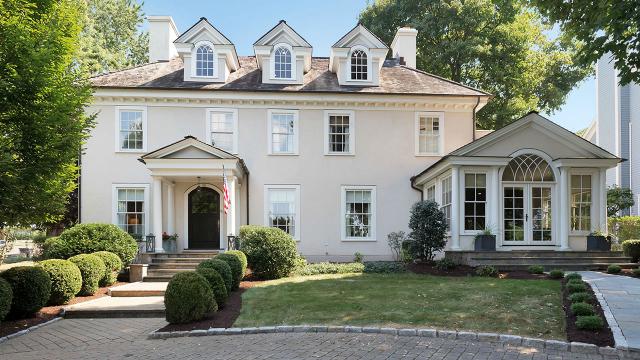 Sneak Peek Inside 90 Stamford Av - Stamford,  Connecticut
This property is now closed or no longer available. Take a sneak peek at this property and if you are interested in something comparable, please reach out to: Thaddea Sheridan, Licensed in Connecticut Tel: (203) 329-8801 - Cell: (203) 273-9390 tsheridan@halstead.com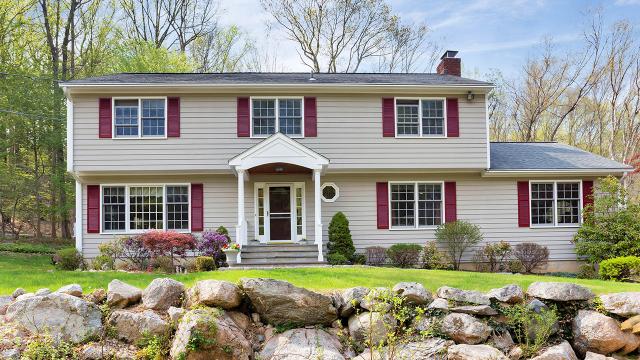 Sneak Peek Inside 42 Ridge Tree Lane - Stamford, Connecticut
This property is now closed or no longer available. Take a sneak peek at this property and if you are interested in something comparable, please reach out to: Thaddea Sheridan, Licensed in Connecticut Tel: (203) 329-8801 - Cell: (203) 273-9390 tsheridan@halstead.com
Agent Profile