Agent Profile
Todd Buchanan
Licensed Associate Real Estate Broker
Village Office
Tel: (212) 381-4204
Cell: (917) 370-4820

My Profile:
Todd Buchanan joined Halstead in August of 2003 as a seasoned, nine-year veteran broker specializing in residential sales and leasing in the Downtown areas of Manhattan. His extensive market knowledge coupled with his natural sales ability allow him to stand out in the Real Estate Community.

During his time as a real estate agent in New York City, Todd has established lasting relationships with sellers and buyers, landlords and tenants. This extensive network adds to his list of clients by way of repeat business and referrals on a regular basis. Also contributing to his success are Todd's high energy and attention to detail.

In addition to his real estate business, Todd has created bridge businesses covering all the bases for his clients. He operates a property management company, managing independently owned condo and co-op units- among which are several rental properties he owns himself- along with an interior design business. Todd's property management company makes him a seamless choice for clients interested in purchasing for investment. Meanwhile, his background in design makes him the ideal agent for clients interested in raw space and fixer-uppers.

Todd is a graduate of New York University where he received his B.A. in Journalism. Prior to becoming an Associate Broker, Todd had several years' experience in property management and advertising sales. He has a great sense of humor and an easygoing charm thanks to his up-bringing as a proper southern gentleman, which makes him a delight to work with in any capacity. Additionally, with Todd's community spirit he lends his time, energy and fundraising efforts to many charities, such as The Ovarian Cancer Research Foundation, The James Beard Foundation, The Muscular Dystrophy Association and AmFAR.
Halstead Manhattan, LLC
254 West 10th Street
West Village, NYC
New
1 of 7
$5,495
375 South End Avenue #29J
Battery Park City, NYC
1 of 8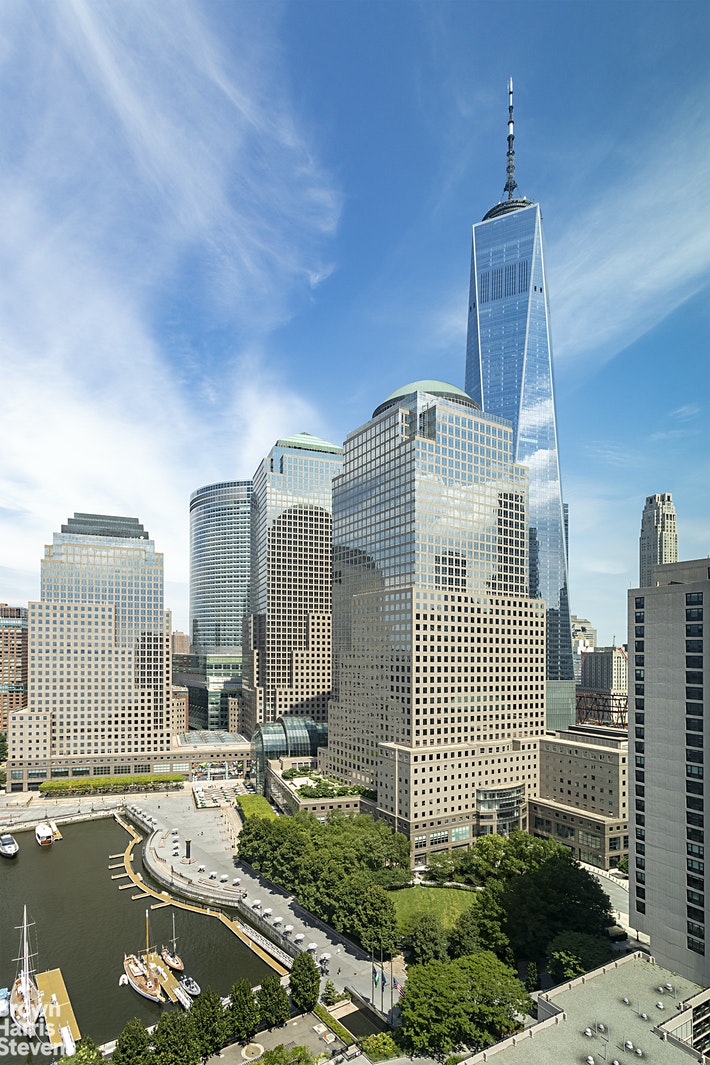 $3,595
The following are selected closed transactions in which Todd Buchanan represented the buyer, the seller, or both:
SINGLE FAMILY HOMES
672 Little Noyac Path, Water Mill, NY
1055 Scuttle Hole Road, Bridgehampton, NY
206 Lumber Lane
200 Lumber Lane, Bridgehampton, NY
TOWNHOUSES
18 Prince Street
35 Cornelia Street
144 President's Street
COOPERATIVES AND CONDOMINIUMS
27 Commerce Street
565 Carroll Street, Ph9
324 Pearl St, 2a
150 Sullivan St, 13
565 Carroll Street, Ph9
One Irving Place, P-25A
241 Fifth Avenue, 13c
160 Bleecker Street
225 E 36th Street
324 Pearl Street
360 W 36th Street
10 Christopher Street
10 Christopher Street
10 Christopher Street
252 Seventh Avenue
One Irving Place
27 Commerce Street
10 Christopher Street
51 Morton Street
457 West 57th Street
340 E 64th Street
457 West 57th Street, 401
457 West 57th Street, 402
105 Christopher
312 E 23rd, 2b
225 East 36th Street, 16-L
684 Broadway, 4e
21 Bethune Street, 3rd Floor
102 Prince Street, Ph
10 Christopher Street, 6b
10 Christopher Street, 7b
175 Bleecker Street
10 Christopher Street, 3c
80 Wooster
108-110 West 25th Street, Ph
173 Macdougal Street
3 Sheridan Square
125 North 10th Street
125 North 10th Street
3 Sheridan Square
10 Christopher Street
57 Thompson
440 E 79th Street
57 Thompson Street, 2f
14 East 4th Street
7 East 35th Street, Phb
10 Christopher Street, 4c
57 Thompson Street, 2f
10 Christopher Street, 3b
310 Lexington Avenue, 14f
35 No Moore
684 Broadway
10 Christopher
175 West 12th Street
173 Bleecker Street
31-37 No. Moore Street
14 East 4th Street, 816
166 E. 92nd Street, 6c
310 E 23rd Street, 3e
57 Thompson Street, 4a
150 East 93rd Street, 9d
321 West 13th Street, 5b
57 Thompson Street, 4a
135 West 16th Street, 6-4
53 Crosby Strreet, 3rd Floor
10 Christopher Street, 4a
41 Fifth Avenue, 6d
14 East 4th Street, 816
204 West 10th Street, 27
59 Fourth Avenue, 2b
254 West 10th Street, 4b
175 Bleecker Street
160 Bleecker Street
225 East 86th Sreet, 805
48 West 22nd Street, 3rd Floor
312 East 23rd Street, 2b
137 East 36th Street, 5hjk
684 Broadway
1 Fifth Avenue
684 Broadway
10 Christopher Street
10 Christopher Street
175 Bleecker Street
10 Christopher Street
10 Christopher Street
162 West 56th Street
10 Christopher Street
70 Park Terrace East
10 Park Avenue
80 Wooster
220 East 54th Street
51 Morton Street
51 Morton Street
COMMERCIAL
RENTALS
254 W 10th Street
324 Pearl Street, 2a
110 E 87th Street
1 Irving
27 Commerce
14 E 4th Street
241 Fifth Avenue
254 West 10th Street
130 Corwith, Bridgehampton, NY
457 West 57th Street
175 West 12th Street
254 West 10th Street
110 East 87th Street
50 East 86th Street
51 Christopher
10 Christopher Street
254 West 10th Street
51 Morton Street
34 Jermaine Street, Sag Harbor, NY
393 Middle Line Highway, Southampton, NY
141 Maple Lane, Bridgehampton, NY
22 Cedar Street, East Hampton, NY
433 West 34th Street
457 West 57th Street
457 West 57th Street
16 Wooster Street
235 East 2nd Street, 2nd Floor
957 Park Avenue, 3e
83 Horatio Street
135 West 16th Street
254 West 10th Street
10 Christopher Street
105 Christopher
10 Christopher Street
71 Broadway
10 Christopher Street
175 Bleecker Street
10 Christopher Street
24 Fifth Avenue
254 W 10th, 4b
10 Christopher Street
10 Christopher Street
135 West 16th Street
14 East 4th Street
14 East 4th Street
254 W 10th, 4b
10 Christopher Street, 6b
254 West 10th Street, 4b
105 Christopher Street, 3c
105 Christopher Street, 3c
14 East 4th Street, 816
254 West 10th Street, 4b
175 West 12th Street
57 Thompson Street
10 Crosby Street
170 Mercer Street, Pha
181 Thompson Street
278 West 11th Street
157 East 33rd Street
278 West 11th Street
140 West 23rd Street
57 Thompson Street
83 Horatio Street
684 Broadway
Agent Profile