Agent Profile
Vicki Zhi Saali
Licensed Associate Real Estate Broker
Park Avenue Office
Tel: (212) 381-3240
Cell: (917) 226-3980

My Profile:
Languages Spoken: MANDARIN - CHINESE, ENGLISH
Vicki Zhi Saali came to real estate from the financial industry. Known for her drive to succeed and attention to detail, Vicki specializes in both residential and commercial transactions. Vicki also has been actively involved with multiple new development projects and has extensive experience with client relations, project financing, design, and marketing of these projects. She also has strong analytical experience monitoring, tracking, and analyzing market data to maximize new development profitability.
Originally from China, Vicki is bilingual – fluent in English and Mandarin Chinese. She lived in Asia and Europe before moving to the States. She has a B.S. in Electronic Engineering from Xian University of Technology and was a MSc candidate in Actuarial Science at Boston University. She also completed numerous courses related to real estate, finance, and risk of management at NYU. Based in Manhattan for more than a decade, she is a true New Yorker at heart. Her unique global knowledge combined with her professionalism, enthusiasm, and strong negotiating skills make Vicki a very effective agent.
A football and basketball fan, Vicki is also a dog lover who enjoys jogging, reading, traveling, and learning about all things related to real estate.
Halstead Manhattan, LLC
Vicki 智心女士在成为房产经纪前从事金融工作。Vicki做事认真细致,专注于住宅和商业房产交易。 Vicki还积极参与了多个新建房开发项目,并在这些项目的客户关系,项目融资,设计和营销方面拥有丰富的经验。她还有娴熟的市场分析经验,可以监控,跟踪和分析市场数据,从而最大限度地提高开发项目的盈利能力。
Vicki来自中国,可以讲流利的英语和普通话。在移居美国之前,她还在亚洲和欧洲居住过。她获得了西安理工大学电子工程专业的学士学位,也就读过波士顿大学的精算学硕士。她还完成了许多纽约大学房地产,金融和管理风险相关的硕士课程。Vicki在曼哈顿生活了十多年,是一位真正的纽约人。她独特的全球视觉与她的专业能力,热情和强大的谈判技巧相结合,使Vicki成为一名非常有效的房产经纪。
业余生活中,Vicki喜欢看篮球和美式橄榄球,她还是宠物狗爱好者,平时喜欢跑步,读书和了解房地产相关的所有信息。
Halstead Manhattan, LLC
The following are selected closed transactions in which Vicki Zhi Saali represented the buyer, the seller, or both:
SINGLE FAMILY HOMES
MULTI FAMILY HOMES
COOPERATIVES AND CONDOMINIUMS
99 John St Apt 1701
30 W 60th St Apt 7t
100 Barclay St Apt 16r
322 West 57th St, Apt 19n
632 Lorimer St Apt 202
333 E 45th St Apt 22d
120 Greenwich St Apt 10f
175-20 Wexford Terrace Apt 4y
389 E 89th St Apt 16g
45 E 22nd St Apt 16b
1 West End Avenue Apt 26d
1 West End Avenue Apt 20h
1 West End Avenue Apt 12e
100 Barclay St Apt 16r
389 E 89th St Apt 15g
254 Park Avenue South Apt 9m
155 W 11th St Apt 5j
160 W 12th St Apt 22
2 King St Apt 4b
289 13th St Apt 4l
150 E 56th St Apt 6e
34 Eckford St Apt 4a
430 W 34th St Apt 7e
333 E 45th St Apt 17b
185 West End Avenue Apt 7j
225 Rector Place #18G
500 W 43rd St Apt 12h
245 Seventh Ave Apt 7b
516 W 47th St Apt S6j
300 E 23rd St Apt 3f
2 King St Apt 4b
RENTALS
430 W 34th St Apt 7e
430 W 34th St Apt 7e
322 West 57th St, Apt 56d
516 W 47th St Apt S6j
490 Mrytle Avenue Apt 4m
389 E 89th St Apt 15g
389 E 89th St Apt 16g
45 E 22nd St Apt 16b
10 West End Ave 24c
1 West End Avenue Apt 26d
300 E 23rd St Apt 3f
155 W 68th St Apt 33d
333 E 45th St Apt 17b
515 E 72nd St Apt 8e
175 E 96th St Apt 19b
160 W 12th St Apt 22
155 W 11th St Apt 5j
333 E 45th St Apt 17b
34 Eckford St Apt 4a
515 E 72nd St Apt 8e
225 Rector Place #18G
300 E 23rd St Apt 3f
516 W 47th St Apt S6j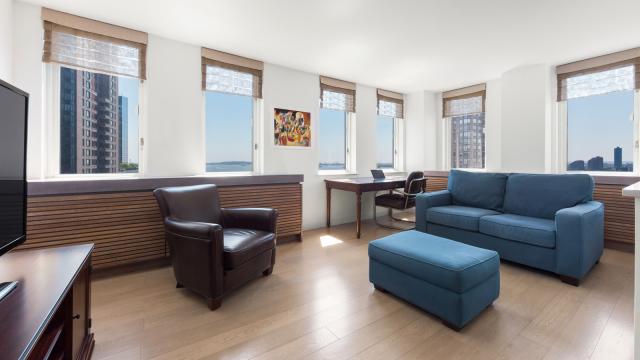 Sneak Peek Inside 225 Rector Place #18G - Battery Park City, NYC
This property is now closed or no longer available. Take a sneak peek at this property and if you are interested in something comparable, please reach out to: Vicki Zhi Saali, Lic. R.E. Salesperson Tel: (212) 381-3240 - Cell: (917) 226-3980 vsaali@halstead.com
Agent Profile