Xiaosen "Chelsea" Zhou
Licensed Real Estate Salesperson
Long Island City Office
czhou@halstead.com
Download vCard
Tel: (718) 878-1812
Cell: (917) 664-0552

Languages Spoken: MANDARIN - CHINESE, ENGLISH
Chelsea Zhou's optimism, energy, hard work and background in architecture make her a vital part of the Halstead Property team. She is an agent you can trust to find the property you'll want to call home and one you can depend on to sell your property with the professionalism you desire.
Chelsea received her master's in Architecture from the University of Kansas and went on to apply her skills at a boutique architecture firm in New York for two years as a designer and drafter before making her career move to real estate. Her background in architecture only sharpened her sense of space better enabling her to help each of her clients determine and understand property layout and space.
She is not a typical sales person, but someone who succeeds at connecting the right home to the right person giving very honest opinions along the way. Chelsea has a wide knowledge of NYC's real estate market and knows just where to look based on each need. She takes her time with each seller, buyer, landlord, and tenant listening to their needs and thoroughly fulfills them.
Fluent in Mandarin, she's able to connect with a lot of Chinese buyers, investors and developers giving her the ability to market to Chinese sites and media in China to expand the market in order to sell at better prices.
In her spare time, Chelsea stays involved in varies church activities. Her Christian religion has influenced her life goal of helping people rather than focusing on making the maximum amount of money. It's important for her to connect with people and make deals happen as smoothly as possible.
Chelsea has done sales and rentals in varies neighborhoods in Manhattan and Queens. She utilizes every aspect of her real estate knowledge and great support from her Halstead Property office to give the best advice for people who have any real estate needs in New York City.
Please feel free to email or call Chelsea for a consult on your real estate needs.
Halstead Property Queens, LLC
Xiaosen "Chelsea" Zhou 是一个乐观,精力充沛,勤奋,亲和力强的人; 所以成为了Halstead地产团队的重要组成部分。她是值得信赖的能经纪人,一个你可以依靠与有敬业精神来帮你打理你的房产的代理人。
Chelsea Zhou从堪萨斯大学拿到建筑硕士学位,之后建筑事务所工作两年, 这些对后来竟如房地产都有很大的帮助。她的对空间和色彩的敏感更好地使她帮助她的每一个客户更好理解布局和空间,以便做出正确的决定。她不是一个典型的销售人员,而是一个成功连接对的买家给正确的卖家,她会给予很诚实的意见。Chelsea对纽约的房地产市场有广泛的知识,并且知道根据每个人需要寻找。她把她的时间合理的分给每个卖家,买家,房东,房客;倾听他们的需求,并尽力满足他们要求。
Chelsea 讲一口流利的普通话,她能够与很多中国买家,投资者和开发商给她的市场,以中国的网站和媒体在中国拓展市场。
在闲暇之余,Chelsea保持参与教会的不同活动。基督教影响了她的生活,帮助人们,而不是着眼于最大利益化为目标。重要是她就可以使卖方买房或者房东租客尽可能顺利地交易,和平的谈判。Chelsea在曼哈顿和皇后区都成功的做了地产销售和租赁。Halstead地产公司多年来的经验,会对任何在纽约市房地产有需求人的最好的建议和帮助。请随时以电子邮件或打电话Chelsea的咨询您的房地产需求。
Halstead Property Queens, LLC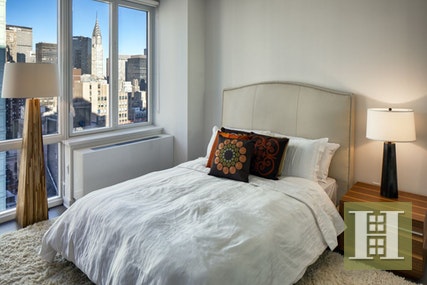 309 Fifth Avenue, Murray Hill Kips Bay, NYC
$4,200 monthly
Information
Rental
1 bed / 1.0 bath
Web #: 17897972
No Fee NO FEE marks all the units where applicant will not have to pay Halstead's brokerage fee, if they apply for it without involvement of any other real estate agent, including any other Halstead real estate agent. The building itself may impose certain fees as a part of the rental process, which are separate from Halstead's brokerage fee.
Amenities
Storage
Washer/Dryer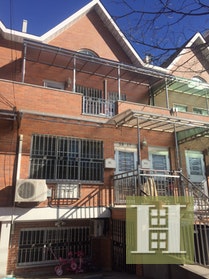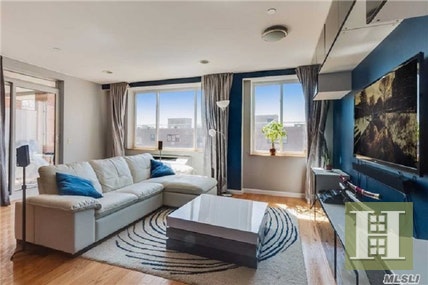 Xiaosen "Chelsea" Zhou's Past Closings
The following are selected closed transactions in which Xiaosen "Chelsea" Zhou represented the buyer, the seller, or both:
94-11 59th Ave G22
8783 C Woodheaven Blvd
94-11 59th Avenue B6
148 Madison Street 6A
94-11 59th Ave F16
103-30 68th Ave 5D
6738 108th Street C52
144-70 41st Ave 2M
11-15 Nicholas Ave 1A
94-11 59th Ave E17
885 Six Ave 26F
6314 Queens Boulevard 3M
7030 Sybilla Street Unit2
21-12 23rd Drive Unit 2
8387 C Woodhaven Unit 1
7310 162nd Street Fresh Meadow
71-38 Nansen Street Forest Hills NY 11375
3605 164 Street D Queens NY 11358
250 South End Ave 16A
99 John Street 1813
165 Henry Street 1
127-12 9th Avenue 1Fl
134 W 80th Street 2R
305 East 40th Street 9A New York
All information is from sources deemed reliable but is subject to errors, omissions, changes in price, prior sale or withdrawal without notice. No representation is made as to the accuracy of any description. All measurements and square footages are approximate and all information should be confirmed by customer. All rights to content, photographs and graphics reserved to Halstead. Customer should consult with its counsel regarding all closing costs, including without limitation the New York State 1% tax paid by buyers on residential properties over $1 million. Halstead represents the seller/owner on Halstead's own exclusives, except if another agent of Halstead represents the buyer/tenant, in which case Halstead will be a dual agent with designated agents representing seller/owner and buyer/tenant. Halstead represents the buyer/tenant when showing the exclusives of other real estate firms. In all instances Halstead treats all parties fairly and honestly. Halstead actively supports equal housing opportunities. All New York Yankees trademarks and copyrights are owned by the New York Yankees and used with the permission of the New York Yankees. If you are using a screen reader and are having problems using this website, please call 1-833-312-0655 for assistance.